Payment Methods

Payments for all services are to be made at time of service unless it was arranged prior to the class or appointment. I accept credit card payments via PayPal, check or cash.
Click on the Buy Now button to make payments with PayPal
It's Fast, Free & Secure!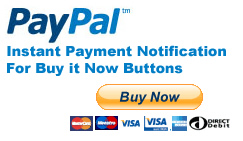 Disclaimer:
Reiki sessions are given as an alternative supplemental treatment and are non abrasive and can do no harm. Reiki is a form of energy balancing that promotes relaxation and stress reduction which activates the healing within your own body. The majority of individuals who seek Reiki treatments have positive outcomes, but the outcome of a Reiki treatment is up to the individuals free will. A Reiki session is not a substitute for medical or psychological diagnosis and treatment. I do not diagnose conditions, prescribe medical treatments, prescribe substances nor interfere with the treatment of a licensed medical professional.