Prayers

The dove is a symbol of peace, tranquility, love, sharing, friendship and fellowship in faith.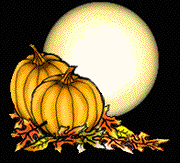 Prayer for Autumn Days
God of the seasons, there is a time for everything; there is a time for dying and a time for rising. We need courage to enter into the transformation process.
God of autumn, the trees are saying goodbye to their green, letting go of what has been. We, too, have moments of surrender, with all their insecurity and risk. Help us to let go when we need to do so.
God of fallen leaves lying in colored patterns on the ground, our lives have their own patterns. As we see the patterns of our own growth, may we learn from them.
God of misty days and harvest moon nights, there is always the dimension of mystery and wonder in our lives. We always need to recognize your power-filled presence. May we gain strength from this.
God of harvest wagons and fields of ripened grain, many gifts of growth lie within the season of our surrender. We must wait for harvest in faith and hope. Grant us patience when we do not see the blessings.
God of geese going south for another season, your wisdom enables us to know what needs to be left behind and what needs to be carried into the future. We yearn for insight and vision.
God of flowers touched with frost and windows wearing white designs, may your love keep our hearts from growing cold in the empty seasons.
God of life, you believe in us, you enrich us, you entrust us with the freedom to choose life. For all this, we are grateful.
Author Unknown
Please feel free to take this flame to your site
Internet Vigil for world peace!
Prayer for Peace
by Maylie Scott
May I be well, loving and peaceful.
May all beings be well, loving and peaceful.
May I be at ease in my body, feeling the ground beneath my seat and feet, letting
my back be long and straight, enjoying breath as it rises and falls and rises.
May I know and be intimate with body mind, whatever its feeling or mood,
calm or agitated, tired or energetic, irritated or friendly. Breathing in and breathing out, in and out, aware, moment by moment, of the risings and passings.
May I be attentive and gentle towards my own discomfort and suffering.
May I be attentive and grateful for my own joy and well-being.
May I move towards others freely and with openness.
May I receive others with sympathy and understanding.
May I move towards the suffering of others with peaceful and attentive confidence.
May I recall the bodhisattva of compassion; her 1000 hands, her instant readiness for action. Each hand with an eye in it - the instinctive knowing what to do.
May I continually cultivate the ground of peace for myself and others and
persist, mindful and dedicated to this work, independent of results.
May I know that my peace and the world's peace are not separate; that our
peace in the world is a result of our work for justice.
May all beings be well, happy and peaceful.
Maylie Scott (1935 - 2001) was an activist, a Zen priest and teacher,
and an important leader and mentor for the Buddhist Peace Fellowship
for many years. Her bodhisattva life of commitment to peace and
social justice work was an encouragement to many.
This poem/prayer appeared in Turning Wheel, Fall- Winter 2006

Sending Prayers & Reiki Healing energy to Mother Earth
Dear Ones,
Let's collectively all continue to send loving Reiki and healing prayers to Mother Earth and all her inhabitants. Every one humans awareness and actions can shift and help towards healing the planet. It is crucial to send love and peace to displace fear, worry, conflict, anger, depression, guilt and any other negative forces that harm our planet. It is this healing we can use to help make others aware to correct the negative impacts being forced on and destructing our environment...humanity. Negatives build on each other and multiply quickly. The way to truly heal is through love, peace and our voice. Reiki and prayers creates love and peace, but your voice can speak out and your vote will collectively count! Sending Reiki/prayers and speaking your voice are the best things you can contribute to our planet! This is the truth! We are one!
Whatever 2006 may bring to you remember that you always have a choice. You can choose Peace and Joy at any moment, in any situation. Whatever you give energy to will persist. If you stop feeding a negative situation by giving it your thoughts and choose Peace and Joy instead then that is what you will experience. The fear will have nothing to sustain it and it will fall away. Try it. Test the theory. You have nothing to loose but fear itself.
-Cheryl Dickinson, Prayer Inspired by Gigi & Marie in CT 1/05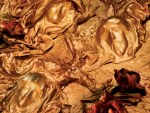 A Prayer by Mary - All is Divine and One
Dear Heavenly Father
And all the unconditional guides, masters, angels
and higher souls of the Universe
I feel, look at and listen to you with all due love and respect
Because I know
That we have been created out of the same Divine love
We are one!
Dear Heavenly Mother
And all gentle powers of the Universe
And Mother Nature
With all her plants, animals and creatures
I feel, look at and listen to you with all due love and respect
Because I know
That we have been created out of the same Divine love
We are one!
Dear brothers and sisters of the Universe
Of all the stars and planets and various dimensions
I feel, look at and listen to you with all due love and respect
Because I know
That we have been created out of the same Divine love
We are one!
Dear people
Who are together here on Earth
I feel, look at and listen to you with all due love and respect
Because I know
That we have been created out of the same Divine love
We are one!
Dear Heavenly Mother and Father
Dear brothers and sisters of the Universe
Dear people on Earth
We are one!
Amen
The Best Prayer That I Have Heard in a Long Time:
God, Help us remember that the jerk who cut us off in traffic last night is a single mother who worked nine hours that day and is rushing home to cook dinner, help with homework, do the laundry and spend a few precious moments with her children. Help us to remember that the pierced, tattooed, disinterested young man who can't make change correctly is a worried 19-year-old college student, balancing his apprehension over final exams with his fear of not getting his student loans for next semester.
Remind us, God, that the scary looking bum, begging for money in the same spot every day (who really ought to get a job!) is a slave to addictions that we can only imagine in our worst nightmares.
Help us to remember that the old couple walking annoyingly slow through the store aisles and blocking our shopping progress are savoring this moment, knowing that, based on the biopsy report she got back last week, this will be the last year that they go shopping together. God, remind us each day that, of all the gifts you give us, the greatest gift is love. It is not enough to share that love with those we hold dear.
Open our hearts not to just those who are close to us, but to all humanity. Let us be slow to judge and quick to forgive, show patience, empathy and love.
--Wiccan Summer Solstice Blessing--
As the sun spirals its longest dance,
Cleanse us
As nature shows bounty and fertility
Bless us
Let all things live with loving intent
And to fulfill their truest destiny
--Wiccan Solstice Blessing--
May the Peace of the Creator burn in your Heart.

As this candle is carried from one site to another, the flame of spiritual love and healing continues to light the way for those who seek to know the true self. Take this light with you to your page that it may light the way to love and healing. Watch as it travels from one place to another and in so doing it embraces our world with hope.




Peace, Love and Light !